If you were to ask the B52s for vacation rental advice you might hear from them:
Roam if you want to, roam around the world
Roam if you want to, without wings without wheels
Roam if you want to, roam around the world
Roam if you want to, without anything but the love we feel
But we are here to caution you…
While the B52's have great love advice, they're not so hot in the vacation planning department!
To roam around the world without anything but love, as the B52s suggest, could just be the worst vacation rental advice ever when looking for that perfect place to land with your love.
So how will you locate that perfect place?
One that's like, well….
Like Abalone Bay in Sea Ranch?
How to Avoid Vacation Rental Booking Mistakes
"Wait!" you say… We have that under control…What about all those websites like TripAdvisor, Airbnb, VRBO, and HomeAway ? They have a bazillion homes there.
Indeed what better way to find a home for when you roam around the world? Just find one that looks decent and just book it…Simple, right?
…Or is it?
Below is our vacation rental advice to help you avoid serious mistakes and horrors on your next vacation rental booking when picking a vacation rental off the internet.
1. Before you book–Really look
Remember this mantra-Before you book- take a second look!
Heck, take three or four more for that matter! While the pictures may look great, you really need to read all the text for the details of your selected vacation rental home.
Then read it again. Check it to make sure:
It is really the perfect match for you and your special one or family
There are no missed special caveats in the house rules that cause it to be a failed choice for anyone in your group
The location is really right for you.
2. Ask- don't just presume
We discovered that on our vacation stay in France not everyone has closets! As a result of our presumptions, our family of 7 were challenged to store away our belongs in the small apartment. The listing may say it has a coffee maker, but did you know there are at least three different types! Unlike Abalone Bay, not everyone provides towels and linens. Ask if you need to pack them too. And if you must remain connected to the wide world out there, make certain they not only have WiFi but the strength needed to make that online call home.
Get all the nitty-gritty details first before you find out that the stroller and suitcases and baby don't all fit in the elevator at the same time.
Here is a list of other items to ask about before you book:
Ask questions related to privacy, the location of neighbors.
What foods, condiments, household supplies are available and what you need to supply?
Does the home have the necessary cooking tools needed if preparing a special meal, such as Thanksgiving dinner?
Pet policy and costs- NEVER just bring your pet assuming it would be ok, it may cost you in fines or lo$$ of deposit if you do.
Pet-related amenities, health requirements for the vacation rental that does allow pets, are there poop bags, other amenities, how secure is their fence, does your pet need shots and health record verification?
Total number of people allowed (this includes any not listed on the rental agreement you wish to invite to party while you're there)
What are their rules and the community's laws on partying or noise? Is there a quiet hour?
Accessibility- Are there stairs, elevators?
Children/baby furniture- are there high chairs, playpens, cribs, toys, things to prevent boredom once the thrill of arrival is gone?
Safety factors- Is the house child-proof, is there street lighting, security services, medical services available, is there a Safe Harbour plan or resources? For example, see Abalone Bay's information:
3. Know who you are speaking with and who will be there to greet you.
When booking online check out the Owner and/or the Property Management's "About Us" page.
We want you to know us by visiting our "About Us Page". We live in Chile, but our home is in California. That is why we use a lovely property management team that provides you great pre-booking attention, welcomes you, provides you keys and passes, and is available to answer your questions before during and after your stay. We also make ourselves available for questions through our Contact Page. and social media outlets including Google Plus Page, Twitter account, Facebook Page.
But you may stumble upon another home that is not as open and friendly, and definitely not managed by the owner. That's why it is important to communicate extensively either by email or better yet by phone. You'll be better able to sense by the agent or owner's tone, choice of words, and willingness to answer questions if you will really be welcomed in his home.
Then DOUBLE CHECK across the internet (look at Facebook profiles, website profiles, other searches) to see if there are any discrepancies between the online description of your host and the other resources.
Remember to ask:
Who you are speaking with. Is it the owner, a property manager, a concierge service, or the guy next door?
Is the contact person verified, highly rated?
Who will be assisting you with your arrival, and difficulties you may experience, and your check-out.
If you ever find any discrepancy, be safe–move on to your next choice for a vacation rental!
4. Read ALL the reviews
Remember when we said Before you book- take a second look? That also includes reading reviews closely and carefully. Read all of them. Look not only for what the guests had to say but also how the owner or manager responded to both the positive and negative comments. This way you'll discover more clues about the location and how the owner or manager deals with issues noted by past guests. Don't forget to look at other review sites such as Yelp, Google, and TripAdvisor to double check what the place really is like.
5. Check for fees, add ons, and taxes
More and more communities are clamping down to be sure vacation rentals are paying their taxes. When you get to the fine print look for added taxes not immediately included in the daily rate. Frequently both state and local boards are collecting a Transit Occupant Tax or TOT. Check to see if your vacation rental is following the law.
Ask about cleaning fees and any damage deposits required. If you are bringing your pet there may be a limit on pets and added fees for the privilege of bringing them along.
Some homes and agencies also offer travel and damage insurance. Others may offer recreational items (bikes, kayaks, fishing equipment) for an added cost.
Just so you know–Abalone Bay's fees and taxes explained here in our Guest Info Page.
6. Determine what added services are provided
When we traveled to Paris, we were thrilled that our host was able to arrange for a taxi service to pick us up as well as had full maid service. I know of other homeowners that provide a cook to prepare meals or have a large welcome basket filled to the brim with goodies. Some will even let you use their car or bikes!
BUT- Sorry…
We don't do all of that for our guests at Abalone Bay. We do have a bottle of wine set out and do make sure that there are some basic supplies available. And we can offer you suggestions of where to go to rent a bike. If you need a special item to ask about it. We have often tried our best to accommodate our guest because we are also nice business folks. That may not hold true for the next guy.
7. Book through legitimate well-known sites, skip unknown or sketchy sites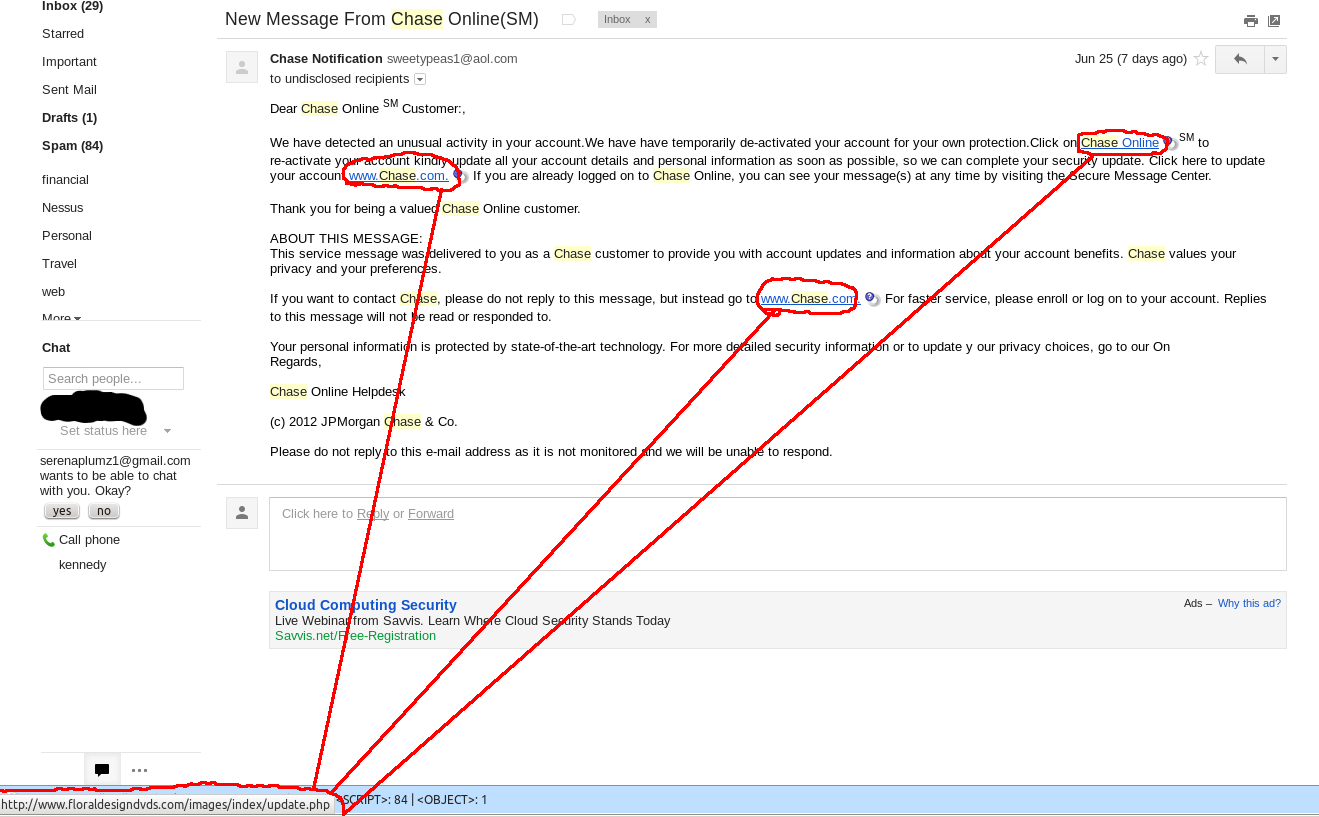 To be safe, just stick with the listing sites that you are familiar with. But also remember that many homes, such as Abalone Bay, also have their own booking sites or listing agents through their property management company.
Don't be tempted by a bargain deal advertised by a pseudo-vacation rental homeowner or property site. It is especially critical that you verify the site you are booking operates through a secure payment system.
Just do your homework by using a Google or other search sites to verify if it is an official website.
When you communicate via email, take a closer look at the links in the emails. Check to see if the communication is from someone other than who they claim to be. Hover your mouse cursor over a link (but don't click), and watch for a text area to either at the bottom of your browser or above/beneath the cursor. This text area shows the real address the link would take you to if you clicked on it.
And most importantly- NEVER wire money without:
Knowing for certain who the owner and/or the property manager are
Verifying by calling directly to confirm the rental's legitimacy
8. Remember you are renting a home, not a hotel
While we pride ourselves at having many hotel-like amenities, Abalone Bay is really our personal vacation home that we are honored to share with you. Other homes you may encounter on the booking sites may not necessarily be as elegant as ours. In fact, you may find some homeowners enjoy a more funky style of living, with older décor, and less attention to detail, especially of cleanliness. But if you can live with funk then, by all means, consider that listing.
9. Speaking of cleanliness…
While Abalone Bay staff inspects our home just before you arrive to assure it's spic and span, others may not be as spotless. If you are a germaphobe bring or buy sanitizing wipes, or rethink selecting a vacation rental as your choice for vacation accommodations.
10. And… Speaking of renting a home…Watch the noise and numbers
Simply put, be a good neighbor. You are staying in someone's home, most likely surrounded by neighbors. In place are sure to be local laws or regulations about excess noise and people partying in the home you are renting. Because too many vacation rentals have had a history of trouble and noise, many communities are actually outlawing vacation rentals in their neighborhoods altogether. They no longer want frat parties in their backyards.
And remember you have signed a contract booking the home for a finite number of people. Do not expect you can just toss one more friend in a sleeping bag on the floor or throw a rave. That could co$t you in loss of deposit as well as other fines.
Respect the home, respect the neighbors, respect the laws.
11. Listen to and then follow the owner's advise
Many hosts, like ourselves, have a plethora of information for their guests that they are eager to share. Our intimate knowledge of the best and worst spots is invaluable. Some even have published guide books, like our Insiders Guide to California's Mendonoma . Check out their websites to see what restaurants to eat at, where to shop, where to go with the kids. Upon arrival read our "Welcome Book" that tells you the WiFi code, what will happen when you don't latch the shed with the garbage containers.
12. Check all the home's policies and regulations
If the owner says the home is non-smoking then that means you may NOT light up…. not even if you are hanging your head out of the window.
Is there a no-shoe-on-in-the-home policy? Then kick them off before you enter.
Follow the rules.
It's as simple as that.
13. Don't suck up all the water, electricity, gas
Be energy conscious and go easy on the water. California is in a drought for the fourth straight year. Water rates have increased. Communities are finding homeowners for overuse. Propane and gas heat must be ordered then trucked in.
We take energy and water conservation seriously. Other owners do too- in fact, some actually put their utilities on a timer. Others have them wired to shut off if a window is open while you have the AC or heat running.
Love mother earth- don't waste its resources and expect the owner to be happy about the increased bills or even fines you caused.
14. Verify if there is parking
Imagine making the 3-hour drive up the winding coast to Abalone Bay in your new shiny open-top convertible only to discover too late that our garage is not available for parking. Rather, Abalone Bay only has open parking spaces available.
But we do have parking, unlike many other places that make you hunt for it then hike blocks away to park your car…if you're lucky.
So it's well worth repeating…Before you book- take a second look! Then ask the following questions:
Is there covered parking available?
How many cars are accommodated?
What parking restrictions are there?
Must we have special tags showing?
If in a public space, is parking validated?
(By the way… We will be adding a two-car garage for your use later in 2016!)
15. Make sure you have access to phone service- whether it is local or international
This information is so very important to have on hand, especially when traveling into remote areas or internationally. We don't wish to have you make the news because you were unable to call out for help.
Make sure your phone has international service and that you know how to call the local emergency number. Assuring you have phone service can help you access 911 services as well as allow you to call your mom to assure her you're all right.
We at Abalone Bay are especially sensitive to this as ONLY PHONES THAT ACCESS VERIZON HAVE SERVICE. When the service works, it can be spotty at best. This is true for The Sea Ranch and much of Mendonoma Area. Abalone Bay's landline provides free local, national and limited international telephone service to its guests.
16. Be prepared in case of emergencies
Be like a Boy Scout — always prepared!
You never know what could go wrong, what accidents may happen, what horrors you may encounter, what natural disasters could befall. And if you happen to be far away from home, in a foreign country where you are unfamiliar with the language or customs or new to an area, getting help may not be easy.
Make sure you do the following to protect yourself when staying a vacation rental or other rented space:
Make sure you have the address of where you are staying before you leave.
Become familiar with the area in case you need to leave for help or services.
Give a friend or relative the host's address and keep it easily accessible when needed quickly for emergencies.
Purchase travel and/or damage insurance that protects against loss of deposits in case you have to seek a late cancelation, accidental damage or breakage at the home.
Know how to call the local emergency numbers- put them in your speed dial before you arrive.
17. Contact the owner or property manager if something is amiss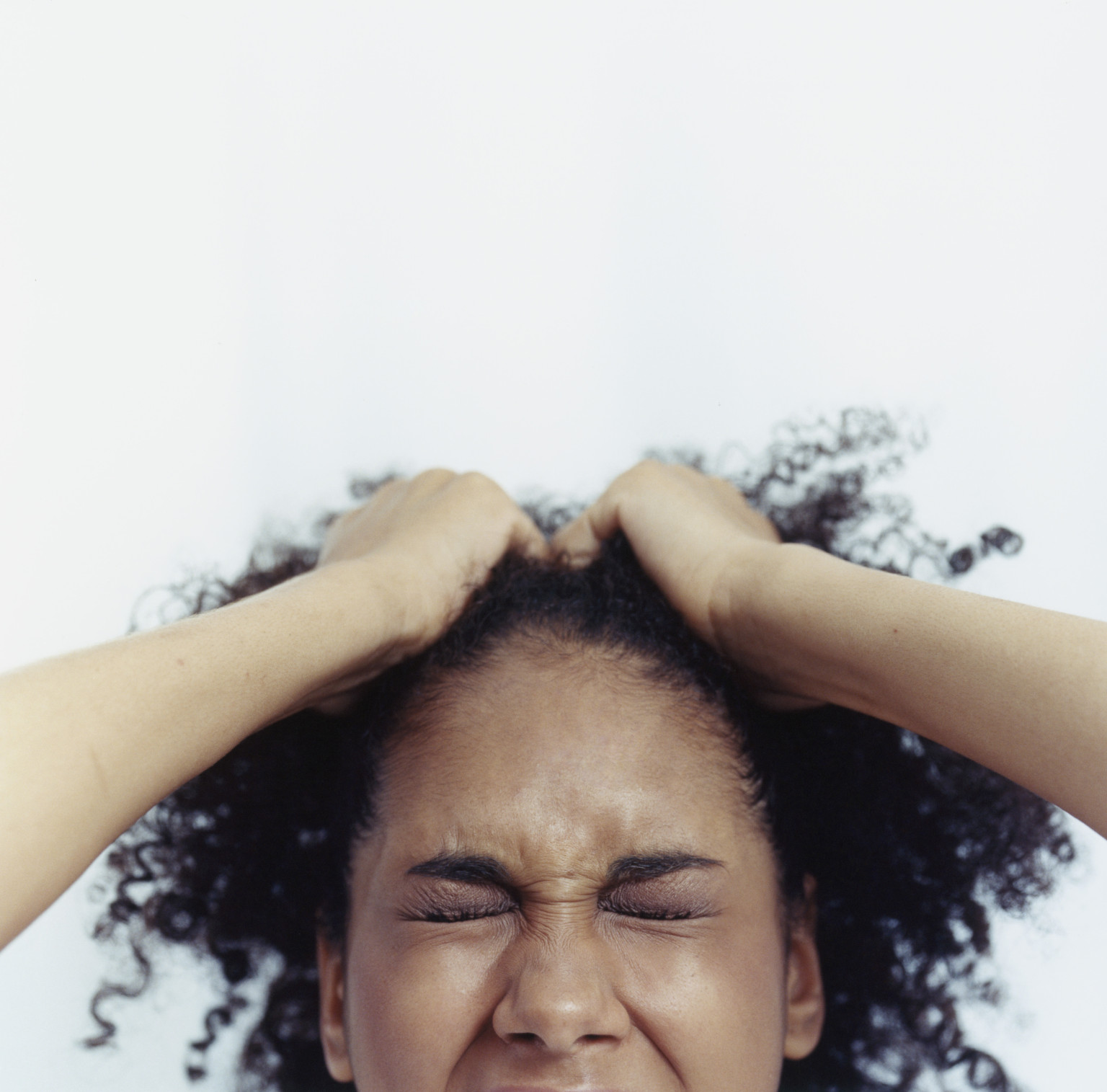 It is always best to communicate with the owner or property manager BEFORE an issue puts a damper your holiday fun, or worse, becomes a crisis. Once you've arrived at your destination, take a closer look to see that everything is in tip-top shape. Most owners will be quick to come to your aid to resolve any problems you are experiencing.
18. Pay it forward-Give a review that is genuinely helpful
Our last vacation rental advice is to be sure to write a review of your stay once your holiday has ended. The next vacationer looking at this property will thank you for it. And so will owners and property managers- they want to know how they are doing.
Just as you (we hope!) read all the reviews – both good and bad, it's now your turn. Help out other travelers by sharing your opinion of the home by writing a concise, honest evaluation of your stay. This helps out the owner too by letting him know that he's doing a great job or there is something needing improvement.
Here are a few tips to help you organize your thoughts and pass it forward to the next vacationer looking for an awesome vacation location:
Rate your stay from 5-stars (Awesome!) to 1-star (Run away as fast as you can).
Title your review concisely. It should describe your trip including any specific experiences you had (good or bad) and some detail explaining your opinion.
If a specific issue was resolved by a staff member or a someone went above and beyond to help sort out a problem mention them in the feedback to recognize. Otherwise, leave personal names out of your review.
Give in-depth descriptions and details that reflect your personal experiences. It is wise though to mind the Goldilocks Principal- keep it not too long, not too short…but just right. In literary terms, it's longer than a tweet, but (much) shorter than a novel. Include information about who traveled with you, the quality of amenities, what you thought of the service. what you thought of the rooms, things you got to see or do, and your recommendations while staying there.
Add photos that show not only the location but what was done there.
So now go ahead
Roam if you want to, roam around the world
Roam if you want to, but do so better prepared!
Roam if you want to, roam around the world
Rome if you want to with our Vacation Rental Advice!
Hey….Before you go roaming around the world… click here to sign up for our newsletter and blog updates!