If you're planning to drive up the coast during our rainy season, usually lasting from November through April, there may be more needed than just a driving buddy and a full tank of gas. Forecasters anticipate the 2023-2024 to bring forth an El Niño weather pattern that bring with it a rain filled winter.
Given the recent fires and drought, a wet winter could be welcomed…unless you are stuck driving in it while on a rainy weather road trip.
What Is El Niño and La Niña?
El Niño, along with La Niña are naturally occurring climate patterns in the Pacific Ocean that directly affect normal weather patterns. Trade winds usually blow west along the equator, taking warm water from South America towards Asia. To replace that warm water, cold water rises from the depths — a process called upwelling.
Both El Niño and La Niña can have global impacts on weather, wildfires, ecosystems, and economies. El Niño typically brings wetter than average weather to California. On the other hand, La Niña generally brings drier than average conditions. However, the opposing climate patterns don't guarantee any particular weather pattern keeping weather prediction a gamble. Episodes of El Niño and La Niña typically last nine to 12 months, but can sometimes last for years. El Niño and La Niña events occur every two to seven years, on average, but they don't occur on a regular schedule. Generally, El Niño occurs more frequently than La Niña.
El Niño 2023
This year, the ocean-warming El Niño event was announced in a statement by the National Oceanic and Atmospheric Administration (NOAA) on June 8, 2023. During El Niño, trade winds weaken. El Niño is the "warm phase" of a larger phenomenon with warm water pushed east, toward the west coast of the Americas. This upwelling brings water from the depths to the surface. The water is cold and nutrient rich.
The good news for our angler guests is the fishing should be great. However, with this shift, the warming of tropical waters in the Pacific Ocean can lead to heavier-than-usual rain and snowfall in California during the state's winter wet season.
2023 Rainy Forecast for The Bay Area
Indeed, our winter's weather forecast favors wetter-than-average conditions in many regions of the country, including nearly all of California, the southern Plains, Texas and the Southeast. In the San Francisco Bay area we are expected to have the highest odds in the state of above-normal rainfall. And with the rain, warmer temperatures we're sure to experience coastal fog as well.
Tips to Ready your Car
Given the odds of a wet winter vacation, you'll want your car to be rainy weather road trip ready, especially when traveling the coast roads to Sea Ranch. For that reason, we offer up some driving tips to keep you safe while driving in fog and tips while driving in rain along the Sonoma Coast.
We hope these driving tips come in handy especially for your next trip to Sea Ranch Abalone Bay vacation rental!
Preparations for a Rainy Weather Road Trip
Now, that the rainy season is here it's time to take some preventative measures for your car. The California Highway Patrol put together a handy checklist to ensure your vehicle is ready for your rainy weather road trip wherever you may go this winter. Use it to make your car rainy weather ready for your next road trip.

1. WIPER BLADES
Wiper blades over a year old? Consider replacing them!
If the blades don't operate smoothly over dry or wet windshields, they aren't doing their job.
Top off your wiper fluid, and consider washer fluid with antifreeze properties.
Effective windshield wipers are essential to safe driving in the rain!

2. TIRES
Tread depth should be no less than 4/32 of an inch for proper traction on wet roads.
Measuring depth is easy! Put a quarter into the tire tread. If Washington's head is covered, you are OK!
Ensure tires are evenly worn, in good condition with no metal showing.
Check tire pressure – Recommended pressure is usually shown on a label inside of the driver side door.

3. LIGHTS
Check all lights to ensure they are working properly, including headlights, taillights, and turn signals.

4. EMERGENCY KIT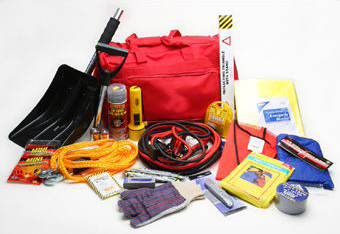 Have an emergency kit in the vehicle, including jumper cables, equipment to change a flat tire, and a first aid kit.
Keep information handy if you have a roadside assistance service through your vehicle's insurance company, or know your local resources if you experience a breakdown.
If you are headed to a cold location, have warm blankets or clothing available in case you are stranded. Consider an ice scraper or snow brush!

5. DRIVING IN THE RAIN AND FOG
The Sonoma Coastal road is frequently blanketed in fog, which becomes even more dangerous when the mist changes over to rain.
Rainy weather is blamed for hundreds of crashes, but in reality, it is more a failure of the driver to adjust for wet conditions.
Slow down in wet conditions.
Turn your headlights on whenever there's bad weather to see and to be seen by other drivers. Grey and silver cars are particularly hard to see in these conditions because they blend right into the surface.
Brake earlier, and leave extra following distance.
If you cannot see out of your windshield, stop and delay your trip until it is safe to drive.
If you see standing water, never drive through it! You never know how deep the water is, and you may get stuck!
This short video of driving the coast highway through the redwoods will give you an idea of what to expect on your way to Sea Ranch on a rainy day.
Use Your Headlights on Your Rainy Weather Road Trip-It's the Law
We recommend that you use our headlights when driving up the coast no matter the weather situation. The California Driver Handbook reminds us that:
If weather conditions require you to use your windshield wipers, you are required to turn on your low-beam headlights.

Any time conditions (clouds, rain, snow, dust, smoke, fog, etc.) prevent you from seeing other vehicles.
On small country or mountain roads, even on sunny days.
In darkness and when visibility does not allow clear recognition of a person or vehicle from a distance of 1,000 feet.
When the vehicle is operated from 30 minutes after sunset to 30 minutes before sunrise.
When a regulatory (white) road sign is posted stating headlights must be on.
To increase your vehicle's visibility to others while driving – even on bright days and especially when the sun is low on the horizon. (Italics added)

6. HYDROPLANING
At higher speeds, water can build up between your tire and the ground, causing you to lose traction and contact with the pavement.
If you hydroplane:
Let off the accelerator, but do not brake
Don't put extra input into the steering wheel. Once you regain traction, you can lose control if you turn your wheel while hydroplaning.
Slow down until you regain traction, and keep your speed slow.
7. CHECK THE WEATHER AND ROAD CLOSURES BEFORE YOU GO
Now that your car is ready for that next rainy weather road trip all that is needed to do is to click here for Northern California's Severe Weather Summary Page before you leave to check for road conditions along the way. You can also check the forecast at US National Weather Service Eureka California and road conditions at http://quickmap.dot.ca.gov/ or by calling 1(800) 427-7623. Remember that driving conditions can vary widely depending on elevation.
These are just a few driving tips to keep you safe during wet and rainy weather. For more emergency information while staying at Sea Ranch be sure to visit our Emergency Information and Tips page on our website.
Have a question? Leave us a comment and we will answer to the best of our ability!
AND DON'T FORGET TO SHARE THIS POST WITH YOUR FRIENDS!
Other Rain & Road Trip-related Links
5 Ways to Celebrate Rainy Days at Sea Ranch
Rainy-day Playlist for Abalone Bay
11 Rainy Day Activities at Sea Ranch Abalone Bay Vacation Rental
Hey Carmen and Waldo – Where the Hell is Mendonoma?