On this day – September 13 – in 1962, Point Reyes National Seashore was first protected as a National Park. It has always been a favorite spot for our family. We recommend that when you come to visit Sea Ranch you make a plan to stop along the way or perhaps make a day trip of it while staying at Abalone Bay. Better yet, make it a stopover in your plans for your northern California Coastal Roadtrip.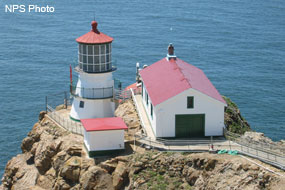 Like Stornetta-Point Arena National Landmark just 15 minutes north of Abalone Bay, Point Reyes boasts of over 1500 species of plants and animals to discover including the once nearly extinct Tule Elk. It also has a lighthouse to explore.
Located in Marin County, the drive to Point Reyes National Seashore from Sea Ranch is about 2 hours and 15 minutes. If traveling from the Bay Area the trek is about an hour.
Point Reyes National Seashore was established to preserve and protect wilderness, natural ecosystems, and cultural resources along the diminishing undeveloped coastline of the western United States.
The Seashore is a sanctuary for myriad plant and animal species. For the human spirit, enjoy discovery, inspiration, solitude, and recreation that provides a human connection to the land.
How to Celebrate the Designation of Point Reyes National Seashore
Learn More About Point Reyes National Seashore!
Visit their website to learn more about the many wonderful things to explore and experience at Point Reyes National Seashore. Don't forget 4th graders & their families can now get a FREE annual pass to public lands http://everykidinapark.gov !!
And if you happen to go by there today, September 13, be sure to wish everyone a Happy 53rd Birthday!