Did you know that Sea Ranch is the perfect place to cure your insomnia?
The Sea Ranch Sheep A Sure Cure to Insomnia
All you need to do is get a comfy chair, wrap yourself up in an organic woolen scarf or knitted throw, then go visit The Sea Ranch Sheep while they are busy at work.
Once settled, begin counting one-by-one the nearly 600 sheep and goats that can be found grazing along The Sea Ranch meadows under Leland Falk's watchful care. If not cured of insomnia, you're sure to become de-stressed, relaxed, and smiling as you return home.
Sea Ranch's 4-legged WeedWhackers
These ruminants are The Sea Ranch's quiet weed whackers! Known as prescribed grazing, The Sea Ranch has used sheep and goats since 2002 as a means to stop the encroachment of grasses, vines woody shrubs. These pesky plants pose both practical and aesthetic threats to the homes and residents through fire hazard and destruction of the meadows.  Their baaing and bleating, while not silent, are certainly more pleasurable and less polluting than the gasoline roars of a landscaper's weed whacker.
Which Would You Prefer Blending with the Sound of the Ocean?
The Sea Ranch Sheep…
Or…A WeedWhacker?
The two flocks of sheep do a terrific job of keeping the grasses in check while the goats will eat most everything else: poison oak, baby pines, blackberry brambles. Through a carefully prescribed grazing plan The Sea Ranch Sheep not only have helped keep the area protected from fire danger but also have enhanced the natural health of the area.
Meet Leland Falk
Leland Falk keeps vigil Photo: SFGate
The flock's owner, Leland, is definitely no sleepy Little Boy Blue! His lanky, 6-foot-3 frame can often be seen working hard on the hillsides or along the meadows setting up bales of portable electric fencing that will encircle a 5-acre paddock for the sheep.
This paddock may be moved as much as twice a day, depending on how low the ruminants munched the grass. Set up next to the fence is a solar panel that feeds a battery charging the fence with an irritating, harmless pulse keeping the animals inside it.
Failing that there's always Leland's Border collie, Mac, as a backup plan.
Spring Tonic: Lambs-a-Leaping
As spring comes to The Sea Ranch the grasses are green, the sheep grow fat and soon it's lambing season. There is nothing more enchanting than to see the paddocks filled with the gleeful leaps and bounds of spring lambs sprinting about.
Enjoy counting these delights:
How to Find The Sea Ranch Sheep
If you do decide to try to cure your insomnia or at least reduce your stress and recapture your smile by counting The Sea Ranch Sheep you'll need to know how to find them. Just go to their website: http://thesearanchsheep.com
On The Sea Ranch Sheep Homepage, you'll find a map with a bright green circle or two posted somewhere along the 10-mile stretch that is the community of Sea Ranch. Other pages have photos of Leland, his dog, and of course the sheep and goats.
The sheep also have their own Facebook page! Be sure you become a fan of theirs. You'll find more photos or even a video of the day's activity.
Be Mindful of The Sea Ranch Rules
If you plan to linger with the sheep it's important to note…
Because The Sea Ranch is a private community, you must be a resident, guest of a resident or renting one of the vacation rental homes, such as Abalone Bay. A valid parking permit must also be displayed while on the private patrolled roads.
Sheep Counting √ …But What About Your Cozy Woolen Blanky?
Now that you are all set to count The Sea Ranch Sheep you'll still need that cozy woolen blanket or scarf to snuggle up in.
We have all the information you'll need to make your organically knitted textile creation. Or for those of you just as untalented and uncoordinated as I am, to purchase your handmade treasures locally.
First, of course, you'll need to come by the wool that is milled into yarn.
Read on to see how a woolly sheep—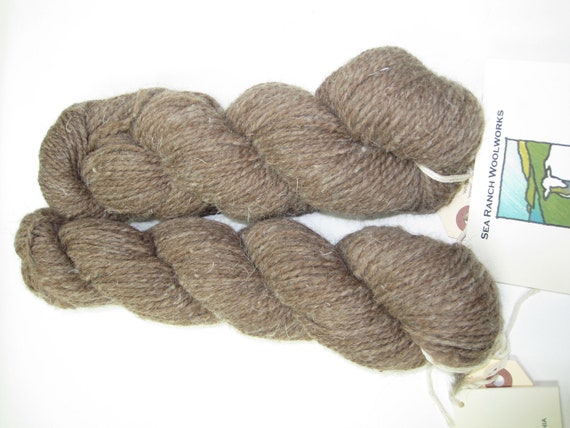 transforms into organic locally spun yarn —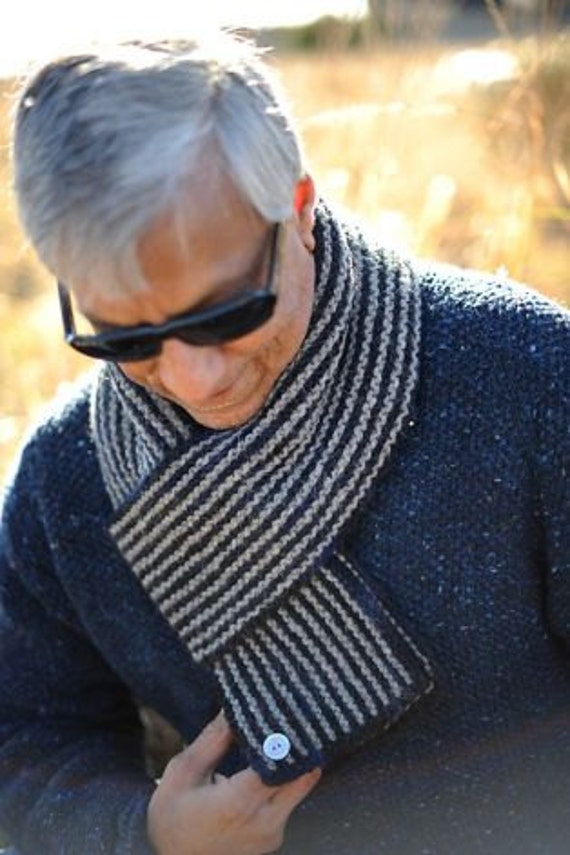 and then into a beautiful scarf, blanket, sweater:
Shearing Time at Sea Ranch then Off to the Mill
As summer comes around it's shearing time once again!
After the sheep are shorn, the wool is gathered and delivered to the Valley Ford Wool Mill for Sea Ranch Wool Works.  Delivering the wool to a local mill allows local fiber artists to dramatically reduce our carbon footprint while supporting our own local economy.
I highly recommend stopping by the Valley Ford Wool Mill and taking a look at the operation.  Its located in Valley Ford right off of Highway 1.
You can't miss it!
The general storefront specializes in local, eco-friendly, naturally made clothing, organic bedding, local cheeses and organic foods, jewelry, and other unique crafts and gifts. In addition to over three dozen local artists, we feature the best of American West Purses, Pendleton Blankets, Ramblers Way Wool Clothing, Coyuchi bedding, and Cowboy Collectible Jewelry.
It also has some really good jerky made fresh daily if you need a snack.
Sea Ranch WoolWorks
In 2012 Harmett Dhillon founded Sea Ranch Woolworks using the wool gathered by Leland, processed locally at the Valley Ford Wool Mill. Local craftswomen turn it into durable and beautiful hand-knit scarves. They bring California grown and processed natural fibers to consumers of fine knitting yarn, roving for handspinners, and knitwear.
Their products, yarn, and knitwear are available online at Etsy.  Most their wool comes from their "Fibershed," The Sea Ranch Sheep. They also gather wool from a small ranch in El Dorado County, which produces much of their alpaca for their wool/alpaca blended yarn.
The raw materials needed but located beyond the Fibershed, are still all natural — no synthetics — and found in United States.
Exploring Fiber Arts in Sonoma County: 3-Day Itinerary
After you have had your good night's sleep dreaming of sheep leaping across the bed you'll be ready to further explore Sonoma's wonderful world of fiber arts. Sonoma County Tourism has compiled a 3-day itinerary. Each stop is fully described in the article along with recommendations for restaurants and lodging.
The textile stops only are outlined here.
Day 1 begins in Petaluma where you explore:
Hen Haus Boutique (1334 Ross St., Suite C, Petaluma, 707-364-2645)
Before leaving town, review Petaluma's calendar of events for fiber-related activities. The Petaluma Quilt Guild hosts a number of exhibits and events, including the Great Petaluma Quilt Show & Boutique each fall.
Day 1 ends at Valley Ford Wool Mill and Mercantile 
(14390 Highway 1, Valley Ford, 707-876-1908). 
Traveling 10 miles further you spend the night at Bodega Bay.
Day 2 begins in Bodega Bay that includes stops at many of the tourist spots as well as:
Artisans Co-Op Gallery (17135 Bodega Highway, Bodega, 707-876-9830)
Hand-made Studio (17175 Bodega Highway, #4, Bodega)
Then travel north to Sebastopol:
Head east to Santa Rosa:
Day 2 closes in Santa Rosa.
Day 3 is made of choices- east to Sonoma or north to Healdsburg and Cloverdale
Option 1: Eastern Sonoma County
Option 2: Northern Sonoma County
Cloverdale located 17miles north on Highway 101 is the last stop
 Other Fibershed Producers In the Mendonoma Area
The Sea Ranch Sheep is just one producing a resource for many within the Mendonoma Fibershed region. Below, taken form the 
Fibershed
 directory are others you may wish to explore as well.
Sonoma County
Abigail Myers and Hazel Flett / Bodega Pastures – Columbia, Corriedale, Romney, Suffolk & Churro sheep
Ariana Strozzi & Casey Mazzucchi / Valley Ford Mercantile & Wool Mill – Dorset, Romney, Navajo Churro and Shetland sheep
Beverly Fleming / Ewe & Me 2 Ranch – Romeldale, Cotswald, Romney sheep, red angora goats
Cindy Studdert / Studdert Family Farm – East Friesian sheep
Craig Wilkinson / Quantum Culture – natural dyes (indigo), colored cotton (as The Biodynamic Cotton Initiative)
Debbie & Mark Emery / Brookfarm Alpacas – Huacaya alpacas
Deborah Walton / Canvas Ranch – Babydoll Southdown sheep & cashmere goats
Harmeet Dhillon / Sea Ranch Woolworks
Lauren Ohlsen / Permaculture Skills Center – sheep, alpacas, llamas
Leslie Adkins / Heartfelt Fiber Farm – Icelandic sheep, Ouessant/Shetland sheep, angora goats
Lisa Colorado / Sonrisa Family Farms – angora goats
Marie Hoff / the Capella Grazing Project – Ouessant/Shetland sheep
Mimi Luebbermann / Windrush Farms – Shetlands, Corriedale/Finn and CVM sheep & alpacas
Noelle Gaberman / West County Alpacas – alpacas
Sarah Keiser / Wild Oat Hollow – Romney Sheep
Vicki Arns / Alpaca Shire – Huacaya & Suri alpacas
Follow Our YouTube- The Sea Ranch Sheep Playlist
Are you still in the need for a sheep fix before you drift off asleep? Follow us on YouTube. There we have a gathered a playlist of videos of The Sea Ranch Sheep for your enjoyment!
~Enjoy counting and sleep tight!